Diffuser aeration is used in a wide range of environments which require the delivery of bubbles into the liquid.
Bubble sizes are controlled by the volume of gas injected into the liquid and by the particular grade size of the ceramic media used.
The matrix pore structure of the ceramic is predominantly formed and will provide consistent high performance under non-stop operating conditions.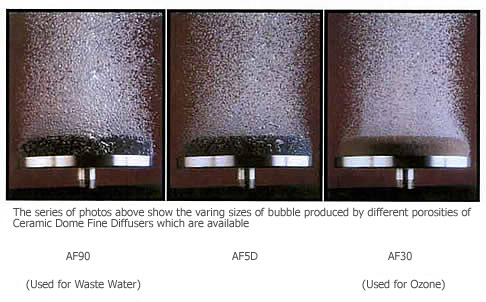 Benefits are:

High transfer efficiency.
Excellent strength.
Controlled pore size.
Fine uniform bubbles.
Variety of pore sizes and fittings.

Applications are:

Water and waste water diffusers.
Ozone diffusion.
Aquaculture aeration.
Plating solutions.
Gas diffusion.
OIFL has a range of disc and tube diffusers available to suit the specific requirement.